We keep businesses running day and night with our large fleet of MV substations and diesel generators.
If you need emergency power, a reliable backup, or if you want a cost-effective primary power source, our generators and temporary MV substations will get the job done.
We design and build our MV Power Solutions. This means we're continually finding ways to make it cleaner, quieter and more efficient. They're also accredited, so you can be sure they meet the strictest safety and emission standards. Our generators can be combined in different ways to give you the voltage and power you need – no more, no less. And because we keep them close to your locations around the world, we can deliver them to you quickly. What's more, our packages are flexible and tailored to your timeframe, fuel and power needs, as well as your budget.
From 250 to 8000kVA, our large fleet of MV substations can be adapt to all industrial or distribution needs. Drekan Power Rental operate a fleet of more than 200 transformers that will meet all your power level requirements. From the single 20/0,4KV to the 63/5,5-3,2KV, we can build in only few hours or days the substation you need to run your installation.
For more information, talk to your Drekan-Power-rental sales representative or contact us.

From 33 to 1250kVA, our diesel generators set the standard in portable, scalable power generation. They're reliable, efficient, cost-effective and easy to use. We've taken care of environmental concerns with industry-leading soundproofing, emission control that meets all standards (stage III or V), and fully bunded fuel tanks to eliminate leaks. And because we offer a wide range of sizes, we can customise our generators to your needs. We can combine them in different ways to deliver the exact amount of power for your site and they can be synchronised for load sharing – ideal if you're using them to supplement your own generators, or boosting the local grid.
For more information, talk to your Drekan-Power-rental sales representative or contact us.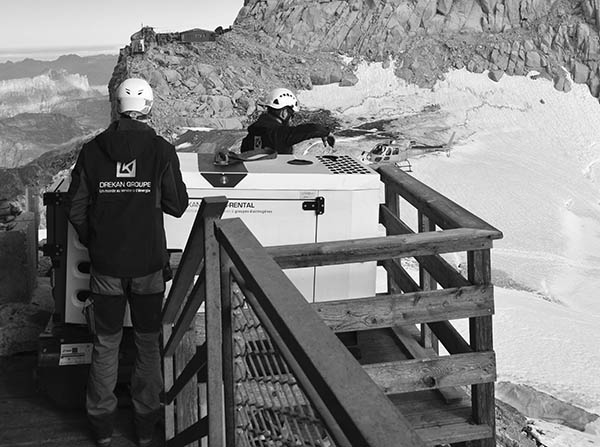 We offer you a full range of electrical distribution equipment. From the simple rubber triplet protected in 30ma to the imposing 3200A distribution grid, we can offer you all the LV equipment needed for your project on a simple rental basis or as part of a turnkey installation. No technical limit exists, all types of sockets and all powers can be integrated into our cabinets (Maréchal, P17, NF, 16 to 400A, etc.), as well as the chosen electrical protection (circuit breaker curves C or D, RCD tripping threshold at 10ma, 30ma or adjustable, etc.). For rentals of 5 weeks or more, we can, under certain conditions, make tailor-made equipment that perfectly meets your needs.
In order to efficiently "build" your large-scale temporary electrical installations, you will need to have a distribution system designed to be easily connected, adjusted and calibrated. To do this, Drekan created a series of from 250 to 3200A scalable high intensity equipment, to ensure the perfect differential and amperometric selectivity of the lines located downstream. As its design is based on those of the molded circuit breakers from the Schneider NSX range, it will ensure a very high level of availability and reliability.

In addition to its main energy production and distribution solutions, Drekan power Rental offers a range of accessories:
• Fuel Tanks,
• Cable,
• Automatic transfer switch
• Heater
• Etc.
Feel free to contact your local Drekan Power Rental contact to check the availability of any kind of equipment!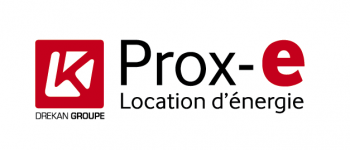 Learn more about Prox-E, our new local business network for small power equipment rental, dedicated to construction professionnals..
Prox-E is a network of agents set up by Drekan-Power-Rental to support its customers in the construction sector whenever they're looking for energy distribution and power generation solutions such as small generators, pumps, electric cabinets, site lighting, etc.
Our goal: to set up 100 Prox-E agencies by 2025 ! If you also wish to join our network, do not hesitate to contact us to know the eligibility requirements.
Related documentation & Brochures