Drekan, your partner in maintenance of electromechanical systems
Founded in 2009, the Drekan Group is specialized in manufacturing and maintaining electric rotating machines. The Drekan Group's management and employees are committed to delivering the highest level of client satisfaction. With already 10 sites in France and consolidated earnings exceeding 25 €M, Drekan ambitions to become a European leader in the electromechanical business.
Contact Drekan Group
Would you like to know more about us ? Please don't hesitate to contact us.
contact@drekan.com
Donwload our company presentation
Our Profil
United in our determination to win your confidence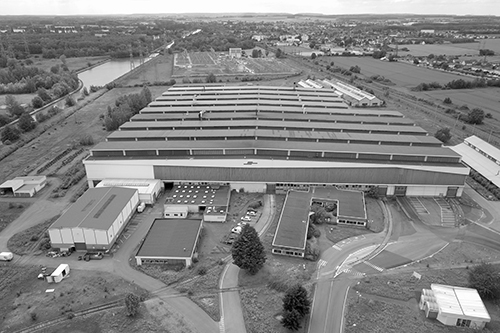 COMPANY PROFIL
Strategy & History >>
Subsidiaries >>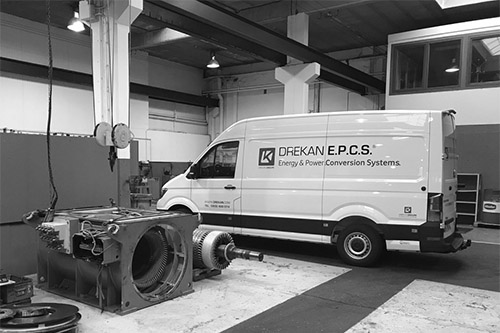 OFFICE & WORKSHOP
SUPPLIERS
Supplier Requirement >>
Current RFQ >>
As our oldest workshop was opened in 1930, the Drekan Group and its various business units have a 90-year strong experience in the rotating machinery business. Whether you need to design, install or maintain your electromechanical systems, Drekan will provide you with its know-how over the whole French territory and abroad as well.
Only 10 years after its creation, the Drekan Group already employs 125 people and has an annual turnover of more than €25m.
Drekan-Group now operates 10 maintenance sites in France and additionally operates 4 sales offices abroad.
The whole represents nearly 50,000m2 of workshops with a maximum lifting capacity of 80 Tons. Its main facility, located in Beautor (02-FR), is also connected to the rail and has a quay on the waterway allowing us to safely and economically welcome your heavy equipments.
Our industrial capacities allow us to process machines of any power, AC and DC up to approximately 150 tons.
With more than € 8M purchases very year and thanks to our ambitious development, the Drekan Group bases most of its purchases on long-term contractual relationships after open consultations where human and environmental issues are as important as the offered prices.
We invite you to regularly follow our calls for tenders and candidate for your products and services when appropriate.
iboysoft data recovery license key