Drekan Group combines single-source capabilities for metal and steel mill motor repair with locations in every major steel market in Europe. We provide repair services, field services and distribution, from predictive and preventive maintenance to emergency repair services and outage support.

Whether we're working on a VPI or B-stage hard coil rewind during a planned outage or fast-tracking emergency services, we deliver unmatched quality and service with lead times the competition can't match.
Large DC motor and generator repair
We specialize in the service and repair of large DC armatures and field frames. If your mills run its large DC motors at 250% overload, you're seeing predictable problems — we handle all of them.

We recondition and rewind large DC motors, with significant improvements in dielectric and thermal performance, as our processes and insulating materials are superior to those used by OEMs in the 20th century). We also diagnose and correct ground issues and carbon buildup on brushes, repair burning on leading and trailing edges, and remove surface contamination, such as pickling and acid damage.
AC motor and generator rewinds

Drekan EPCS VPI engineered insulation systems provide the reliability and performance for your most demanding applications. We provide our rewind technologies with motor design and uprating, as well as mechanical modifications to enclosures, shafts, seals, fans and bearings: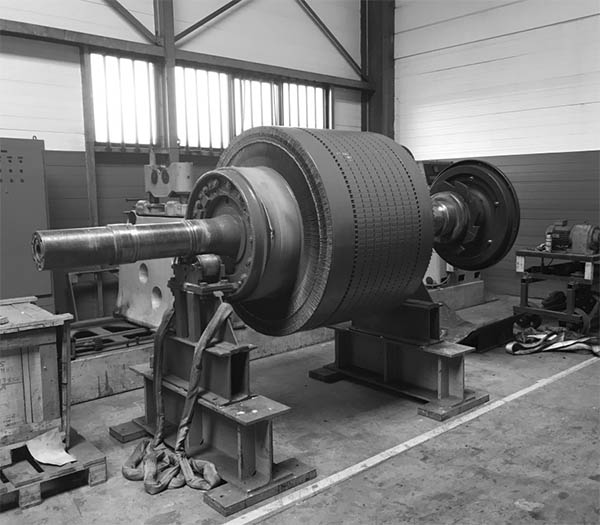 – 1850kW Armature after complete rewind –